Welcome
We would like to welcome you to our practice, based in the Arcadia area of Phoenix for the past 40 plus years.
We have developed this website to give you information about what we do specifically and about the dental profession in general. We feel that the more you know, the better decision you can make in your own best interest.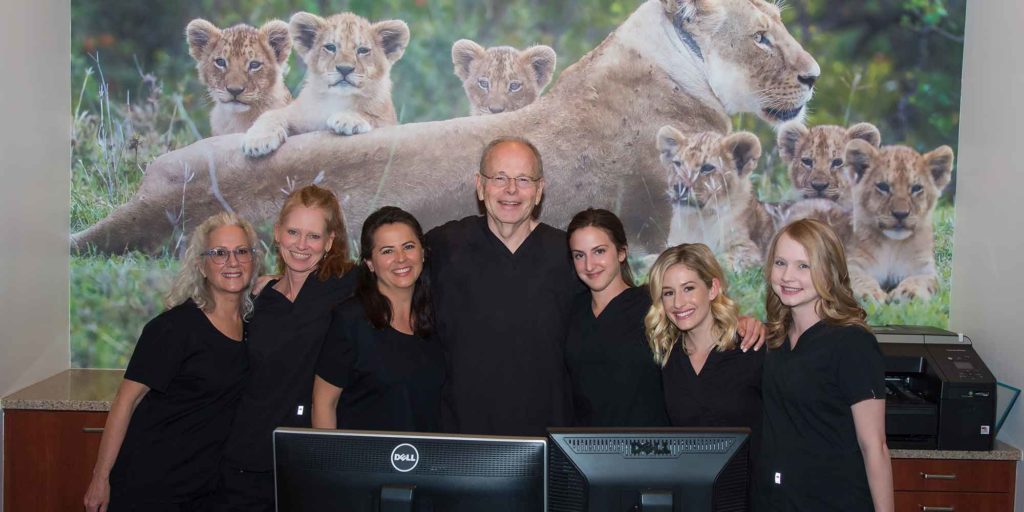 Functional Natural Teeth
We believe that functional natural teeth are the best kept secret to extending our lives in a healthy manner. Research from the Mayo Clinic suggests that the loss of teeth at the age of 50 statistically reduces life expectancy by 15 years.
Ninety percent of people who are 90 years old have functional natural teeth. Almost 100% of people over 100 years have functional natural teeth. All that you need to do to verify this information is to spend time in an assisted living facility.
It is very hard, if not impossible, in the last years of your life to maintain good nutrition while wearing a denture. People with dentures in a retirement home don't wear their dentures, so most assisted living facilities cook the food until it is almost mush. Any consistency to the food such as salads, fresh vegetables and meats, cause stomach upset when not properly chewed.
one of the best long term investments you can make in yourself is maintaining your teeth
Good Dentists
Occasionally I am asked for a referral to a "good dentist" living in another part of the country.
The answer is always the same, but I wonder how helpful it is. My definition of a "good dentist" is one to whom your welfare is more important than their economics. There are a lot of economic pressures on dentist today; even more so than in the past. If you find a dentist who is more concerned with your needs than their economics, stick with them.
Informed Consent
It is our role to give you the information you need to make decisions about your teeth. Our approach is that I am responsible for diagnosis and education, and this site is part of that. You are responsible, based on that information, to make decisions which are in your best interests.
Fee for Service
We are a fee-for-service practice.
That means that we are not insurance driven. We submit your insurance to your carrier, but we cannot know they will cover, or what your particular policy provides. We will do everything we can to help you with your coverage, but the truth of the matter is that dental insurance is a really poor investment. Well, unless you are an insurance company.