Implants Case Study 1443
Implants Case Study 1443
An existing full upper denture supported by implants had a number of the implants fail due to loss of bone. The implants were replaced and bone grafts were done. The final prosthesis is completely implant borne. The final photos were taken in a five year follow-up visit.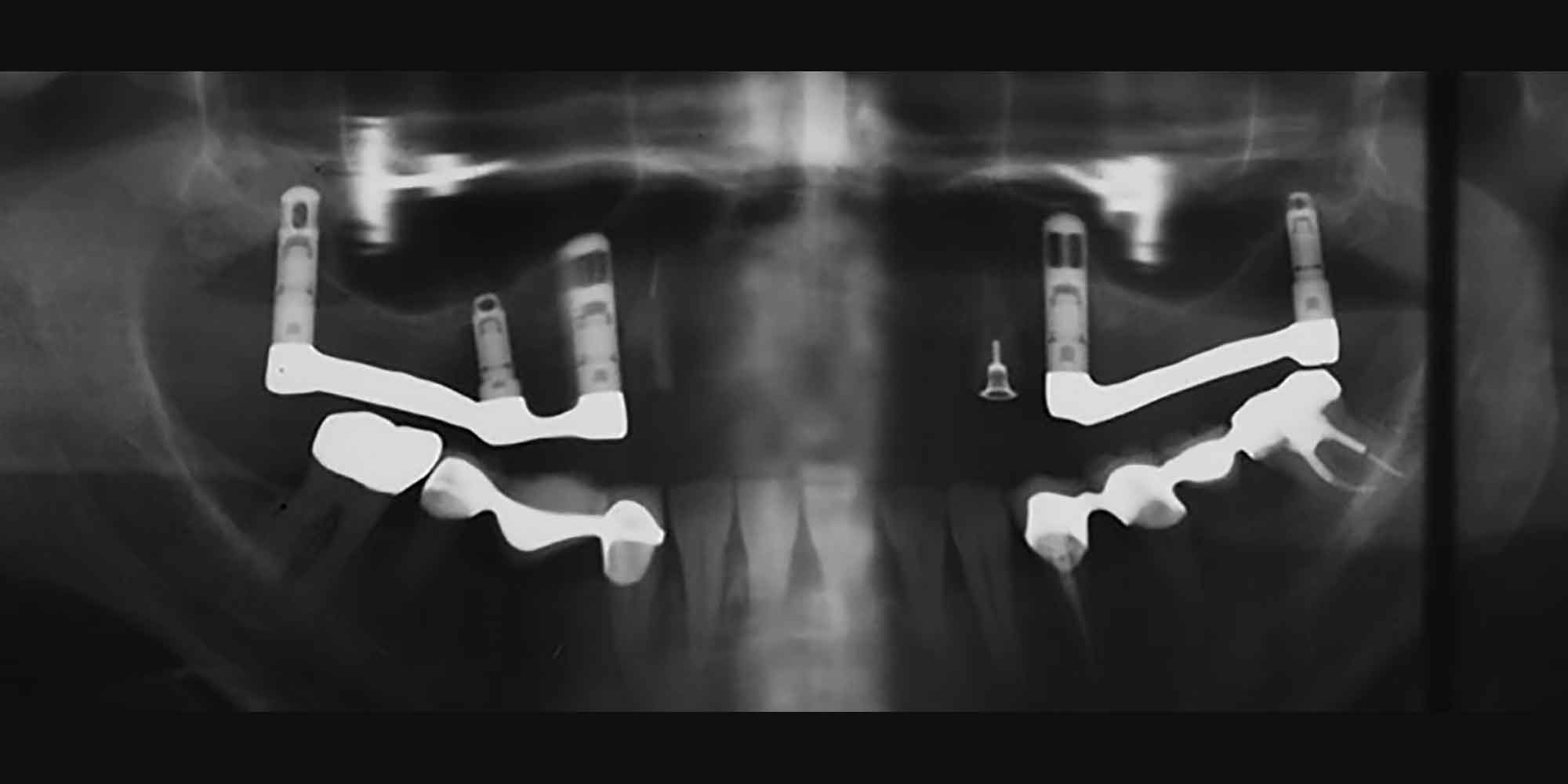 Implant Impressions
Full mouth impression with the implant analogs in place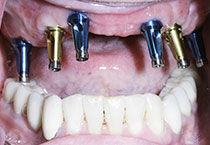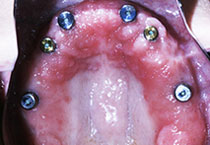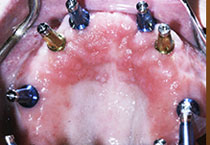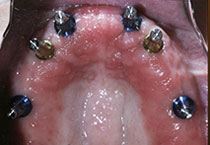 Implant impression posts allow the laboratory to fabricate a framework which will support the final restorations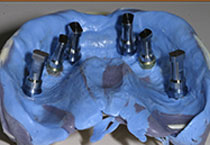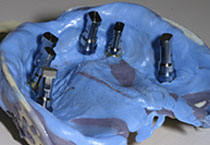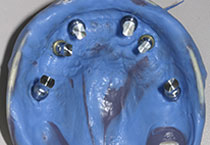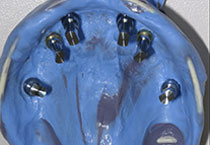 Provisional Denture
Photographs of the provisional upper denture work during the time of implant procedures.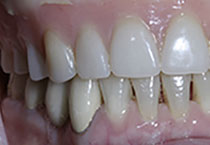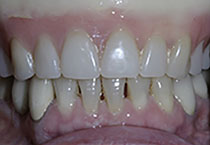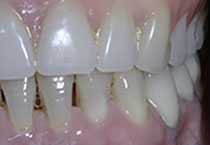 Final Implant Borne Upper Prosthesis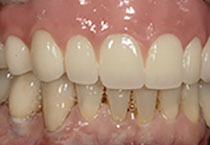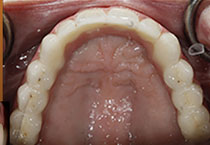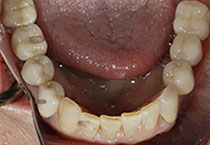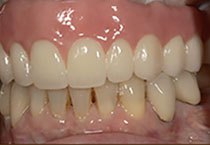 Post Treatment Panoramic Radiograph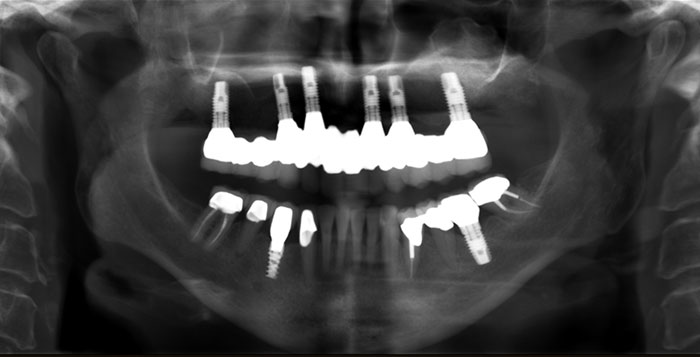 Important considerations in implant placement and restoration
The goal with implant placement to restore missing teeth is to give the most adequate restoration of missing teeth possible.
While implants are excellent restorative options in many cases, they do take more time than other options and are more expensive. That being said the long term retention is significantly better that bridges or removable appliances.
The critical factor is the exact location of the implant placement in all three dimensions. It is impossible to adequately restore and implant that has been poorly placed. Once placed and integrated into the bone, changing their location is almost not an option. Other considerations is the tissue emergence of the core, the core material and the shape of the final core. When the crown is restored adequately it is dependent on all of the structure below it to be maintainable, functional and aesthetic.